The meanings of red, yellow and green fire extinguishers are different. The green zone is the safe zone, the yellow zone is the dangerous zone, and the red zone is the failure zone.
  Red area: it means that the pressure of the dry powder in the fire extinguisher is low, there is a possibility that it cannot be sprayed or it has failed.
  Green area: the pressure is normal and the fire extinguisher can be used normally.
  Yellow area: It means that the pressure in the fire extinguisher is too high and it can be used normally. But there is a danger of blasting and explosion.
   In general, the red, yellow, and green pointers of the fire extinguisher point to the yellow area, indicating that the pressure of the driving gas in the fire extinguisher bottle is too high, which is dangerous. If the pointer drops to the red zone, it means that the driving air pressure has been lower than the safe value, and the fire extinguishing bottle has lost its fire extinguishing ability, and the pressure should be refilled in time. Only in the green area can it be used normally.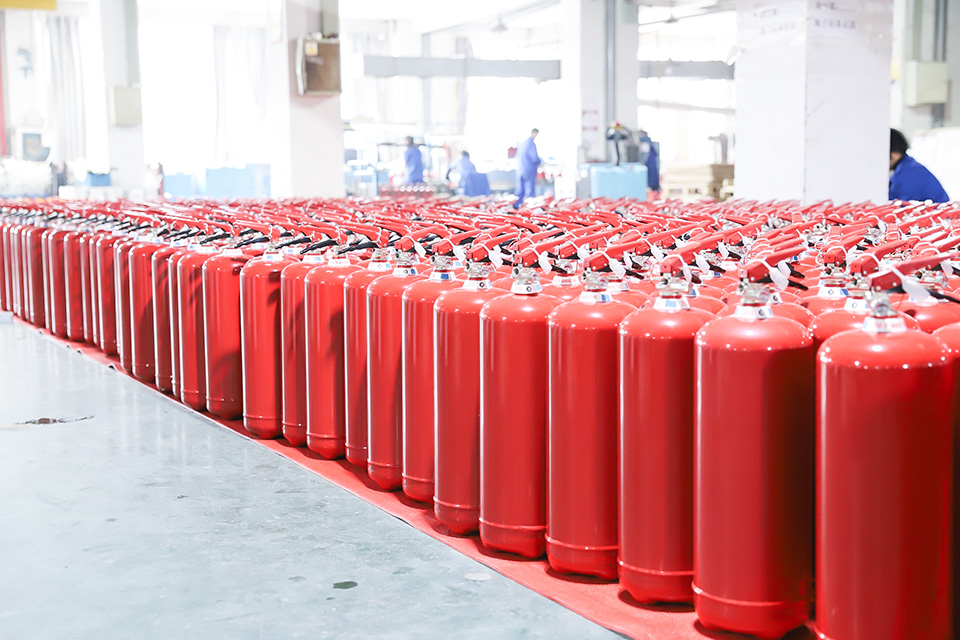 Zhejiang Winner Fire Fighting Equipment Co., Ltd. was founded in 1994, has more than 1,000 sets of production and testing equipment. As a famous Portable CO2 Fire Extinguisher and seamless gas cylinde  manufacturers, the company is engaged in research, development, manufacture and sales of fire-fighting equipment and security equipment, and built a fire-fighting test room of the National Fire-fighting Inspection Center. It is one of the largest manufacturers in China to obtain product certification. The products include: Carbon dioxide fire extinguisher, dry powder fire extinguisher, water-based fire extinguisher, seamless steel cylinder, seamless aluminum alloy cylinder, high pressure cylinder for the on-board storage of compressed natural gas(CNG), cylinder valve, extinguisher valve and so on. With the enterprise principle "create value for customers to gain its own development and interests", Winner Fire is struggling all the way to become a standardized, internationalized and lasting enterprise.