Many units or individual households will be equipped with dry powder fire extinguishers, but according to statistics, 80% of people do not know the scope of application of dry powder fire extinguishers and which types of fires can be extinguished. It has also been reported in the news that the use of fire extinguishers to extinguish fires is not suitable and the fire has increased and suffered heavy losses. There will be corresponding clarifications on the label of the normal dry powder fire extinguisher product cylinder, but there are still many friends who do not look carefully or do not Look, this virtually brings potential risks to the fire fighting work.
Generally, the labels of dry powder fire extinguishers are marked as Class A, Class B and Class C fires, so they are also called ABC dry powder fire extinguishers. Which types of fires correspond to these types of fires? Class A fires refer to solid fires, such as fires caused by solid materials such as buildings, wood, cloth, and plastics; Class B fires refer to fires caused by flammable liquids, such as fires caused by liquid materials such as oil; Class C fires refer to combustible gas fires, generally referring to fires caused by various gases. In addition, dry powder fire extinguishers can also extinguish general electrical fires, such as fires caused by aging wires and other electrical-related fires. Other fires, such as metal fires, cannot be remedied by ABC dry powder fire extinguishers. It is necessary to use a D type fire extinguisher.
After understanding the above content, before the fire breaks out, you must first determine which type of fire the fire belongs to, and then take the corresponding dry powder fire extinguisher to remedy it. After arriving at the fire scene, act quickly and follow the use of dry powder fire extinguishers to achieve the purpose of extinguishing the fire.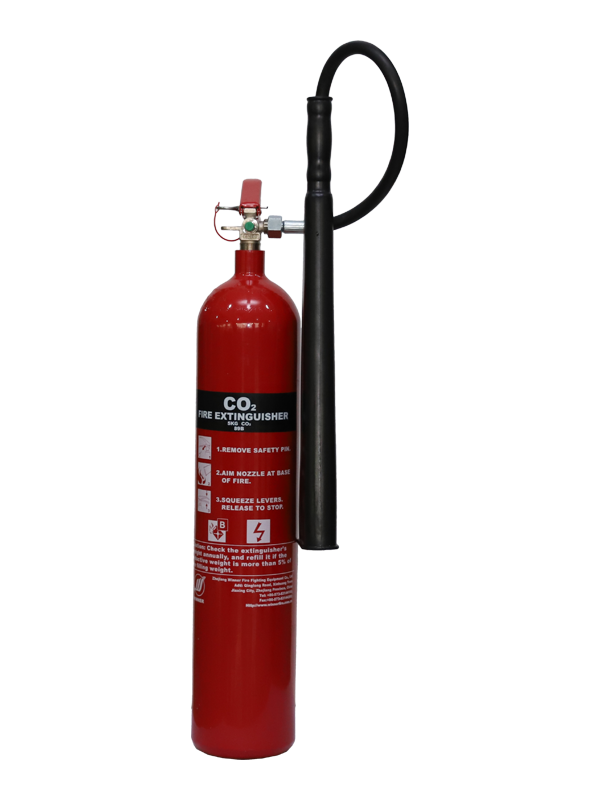 Zhejiang Winner Fire Fighting Equipment Co., Ltd. was founded in 1994, has more than 1,000 sets of production and testing equipment. As a famous China Fire Extinguisher Manufacturers and Fire Extinguisher factory, the company is engaged in research, development, manufacture and sales of fire-fighting equipment and security equipment, and built a fire-fighting test room of the National Fire-fighting Inspection Center. It is one of the largest manufacturers in China to obtain product certification. The products include: Carbon dioxide fire extinguisher, dry powder fire extinguisher, water-based fire extinguisher, seamless steel cylinder, seamless aluminum alloy cylinder, high pressure cylinder for the on-board storage of compressed natural gas(CNG), cylinder valve, extinguisher valve, wholesale Fire Extinguisher and so on. With the enterprise principle "create value for customers to gain its own development and interests", Winner Fire is struggling all the way to become a standardized, internationalized and lasting enterprise.